Our team is committed to providing you with a stress-free and comfortable experience.
With that in mind, we're proud to introduce our team members. Read over their bios, qualifications, and hobbies. Get to know them before you visit our office.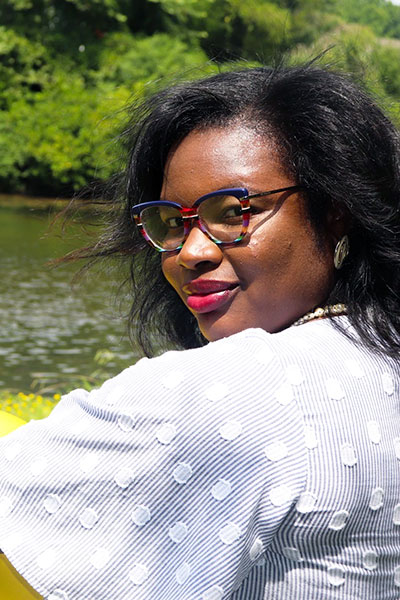 Dr. Jhenelle – Founder & Chiropractor
Dr. Jhenelle was born and raised in Jamaica. She moved to the United States at the age of 15. From childhood, Dr. Jhenelle had a passion to see people full of life. She does not want you to just survive but purpose in her heart to help you live a virtuous and thriving life.
Dr. Jhenelle completed her undergraduate education at Xavier University of Louisiana where she obtained a Bachelors of Science in Biology and minor in Chemistry. While attending University she was introduced to chiropractic care due to sustaining a sporting and car accident injury. While under care, Dr. Jhenelle noticed her health, mobility, and energy increased leading her to this amazing passion and profession of helping people heal naturally.
She experienced great results with chiropractic care and vowed herself to be a vessel of hope to enlighten the community on how they can function optimally. Her chiropractic testimonial became the vehicle that propelled her to pursue her doctorate. Dr. Jhenelle received her Doctor of Chiropractic degree from Life University College of Chiropractic located in Marietta, Georgia, where she graduated in 2017. While in chiropractic school, she discovered her love for McDonough, the people, the culture, and want to make it one of the healthiest communities there is.
After graduating from Life, Dr. Jhenelle served in one of the largest pediatric and flourishing chiropractic offices in Tyrone, GA for 2 years. The experience framed and fueled her desire to see people living a life free of nerve interference. She knows that God does not make junk and everyone possesses healing virtue within them. Dr. Jhenelle is driven by people being empowered to live a healthier, wealthier and prosperous life.
When she is not in the office serving you, she enjoys soccer, netball, reading, traveling, completing jigsaw puzzles, relaxing at the beach, hiking, serving her church and spending quality time with family.
Dr. Jhenelle not only wants you to be healed but she is passionate about you being WHOLE. Like you, she was in search of answers and so glad she made chiropractic her choice because it is 11 years and she is still receiving regular, consistent neurologically based chiropractic care without regrets.
At Virtue Chiropractic, we're proud to be part of the McDonough and Atlanta, GA communities. As such, we're all about giving back to our neighbors.
We're With You Every Step of The Way
Chiropractic care is proven safe and effective for every age group, from infants to the elderly. Regular chiropractic care can be an effective form of healthcare that can reduce dependence on prescription drugs, alleviate the symptoms of a variety of ailments, and boost energy.
How We Can Help
Are you experiencing any of these issues? Chiropractic can help.
Life isn't meant to be lived with pain.
Chiropractic care is a trusted, drug-free, non-invasive, and scientifically-proven approach that can help increase your health and wellness.
From providing the best in preventative health measures and helping you eliminate chronic pain, Dr. Jhenelle Fuller and the Virtue Chiropractic team are ready to help you get your body back to functioning at its best. Reach out to us today and start your journey toward optimal wellness.